Call Us Today To Schedule Your Property Inspections
Hillsborough 813-839-8416 | Pinellas 727-362-7192 | Manatee/Sarasota 941-462-1897 | Brevard 321-222-1253
Home Inspection Tampa
Property Inspections of Every Kind
No matter what kind of property inspection Tampa you need – we got you covered. Our team of experienced and certified home inspectors Tampa are trained to evaluate the condition of your purchase.  We offer thorough analysis of all the systems within the commercial or home property.
This way you can make a good decision and ensure the safety of your commercial or residential property and your family.
We'll inspect the structure, systems and components of the home, inside and out, from the foundation to the roof, using the latest tools and technology. Also ask about our Free Concierge Services.
A Move-In Certified Seller's Inspection alerts you to any defects or problems so that you can address them before prospective buyers discover them.
No home is perfect, not even a new one.  After your home is built, we will inspect it to confirm that the work was done properly and according to your specifications and contract.
We'll come out during the 11th month and perform a full inspection before the builder's warranty expires so that you don't have to go out of pocket for the repair of covered items.
Let us inspect your commercial property to ensure its overall condition and safety.  Make sound investment decisions and get peace of mind on what you are buying.
Muti-Unit Housing Inspection
We can inspect your investment/rental property having up to four separate residential units. This evaluation is key to being a successful landlord or property manager.
4-Point Inspections for homeowners insurance and renewal policies. The "four points" include the four vital systems: the roof, electrical, plumbing, and HVAC. We also do wind mitigations inspections.
We do many other inspections: Investment Property Inspections, Mobile/Manufactured Home Inspections, Mold Testing, Monster Free Inspections for the Little Ones and more.  Just ask!
A 203k inspection in Tampa refers to a specific service for buyers who are using a 203k loan to purchase their home. Perhaps complicating this issue are the multiple names…
We Offer An Amazing Full Concierge Service
Home and commercial property Inspection Tampa FL
You Get Way More Than Just an Inspection! 
You Get All of This Free with Your Home Inspection (Single family homes only).
Concierge Services Include: Phone, TV, Internet, Alarm Systems, Locksmith, and much more!
You need a professional you can depend on even after the job is done. That's why we back all of our inspections with a 90 Day Limited Structural and Mechanical Warranty.
For up to 90 days following the date of the inspection, if you move in to your new home and mold is present that was not found when inspected, you're covered for remediation.
Offered for a period of 90 days following the date of the inspection, SewerGard covers your water line and sewer line against failure due to normal wear and tear, giving you peace of mind.
Roof Protection Plan – Handles the repair of leaks to your home's roof for a period of 5 years following the date of inspection.
Take the stress out of moving with Utility Set-Up, we will set up all of the utilities for your new home. This is a one stop service, one call does it all!
The first service for consumer recalls in the U.S. has compiled over 225 million recalls from public records, to create a fail-safe system to check for dangerous flaws with home appliances.
Available Add-On Options to Our Concierge Service
Home Owners Resource – Free technical support for life, for all your home related questions.
Get an 18 month home warranty for the price of one year at no additional cost, courtesy of Residential Warranty Services.
Schedule Your Property Inspection Or Call Us At
Hillsborough 813-839-8416 | Pinellas 727-362-7192
Manatee/Sarasota 941-462-1897 | Brevard 321-222-1253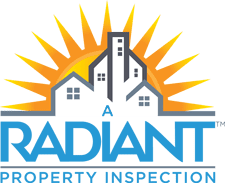 Shining the Light on
Your Real Estate Purchase!
Hank Lobdell, CMI, Owner
Certified Master Inspector©
Florida-Licensed Inspector #H17619
Hillsborough: 813-839-8416
Pinellas: 727-362-7192
Manatee/Sarasota: 941-462-1897
Brevard: 321-222-1253
Family Owned & Operated
Certified Inspectors
Inspections Booked Within 72 Hours
Fully Insured (GL & E&O)
Discount for Military
Checks, & Credit Cards Accepted
Pet-Friendly